Established in 1965, The Metropolitan Greek Chorale performs a wide variety of music from classical to contemporary, with a strong focus on Greek music and music by Greek composers. Since its 1968 concert debut at Town Hall, the Chorale has performed at Carnegie Hall, Alice Tully Hall at Lincoln Center, and other major concert halls in the U.S. The Chorale looks forward to continuing its tradition of musical excellence and cultural service in the 2013-2014.
Join us for our annual spring concert:
The Metropolitan Greek Chorale
Marina Alexander, Musical Director
Yannis Xylas, Accompanist
present our


* JOY AND SORROW OF THE HOLY MOTHER *
Featuring the STABAT MATER and AVE MARIA
with Instrumental Ensemble
Saturday, May 10, 2014, 8:00 pm
at Greek Orthodox Church of the Annunciation
91st Street and West End Ave, New York City


Donation: $20
For tickets call (212) 475-3394
or email info@metgreekchorale.org

The Metropolitan Greek Chorale is a 501(c)3 not-for-profit organization.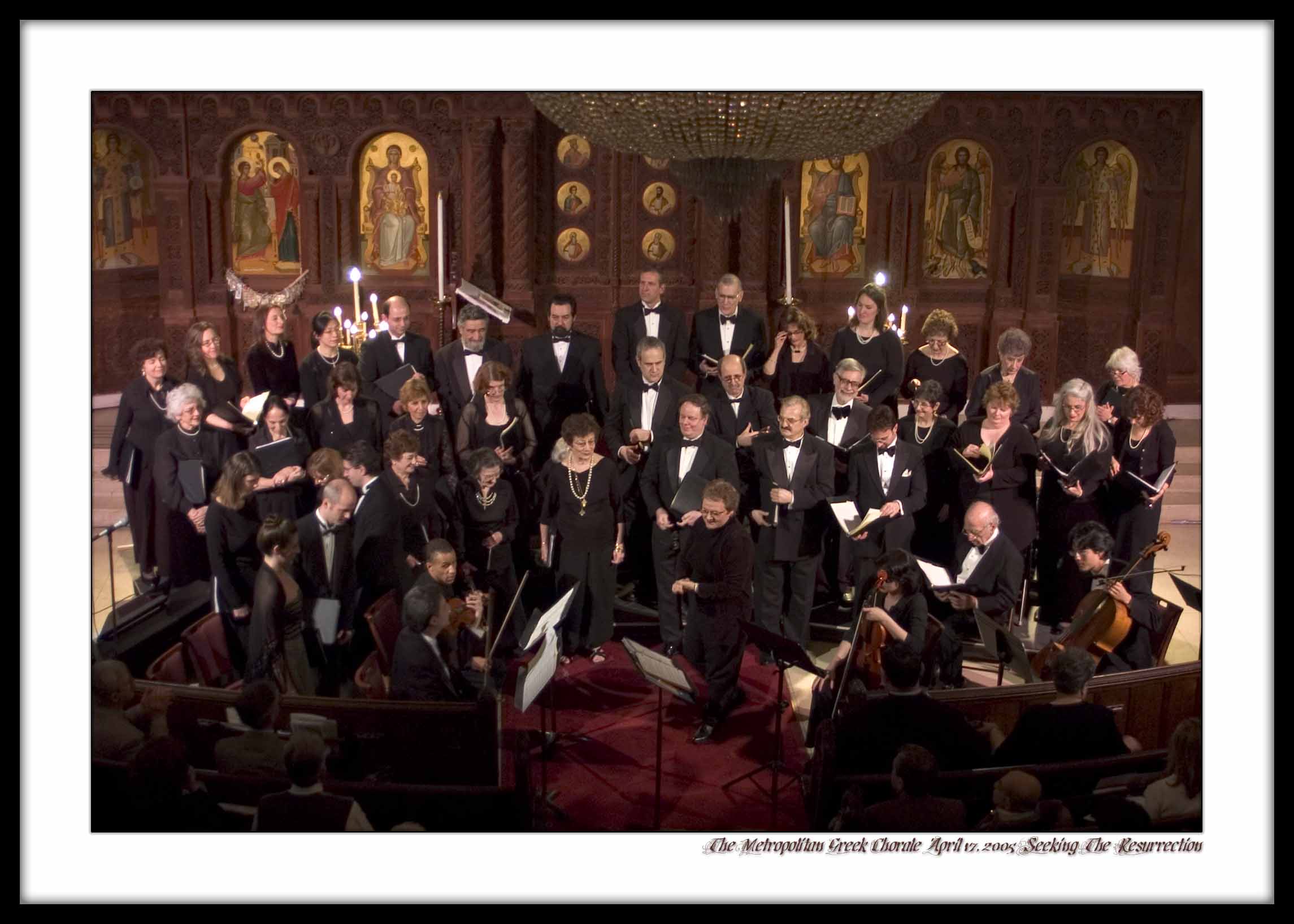 The Metropolitan Greek Chorale - April 2005
Photo by Stavroula Nicolas Raia



The Metropolitan Greek Chorale is a 501(c)3 not-for-profit organization.

Copyright © 2005 The Metropolitan Greek Chorale
All rights reserved